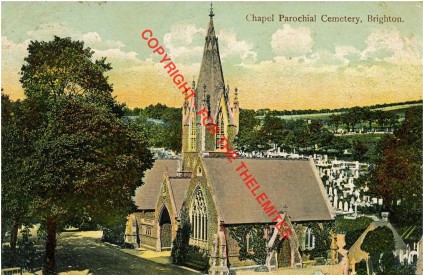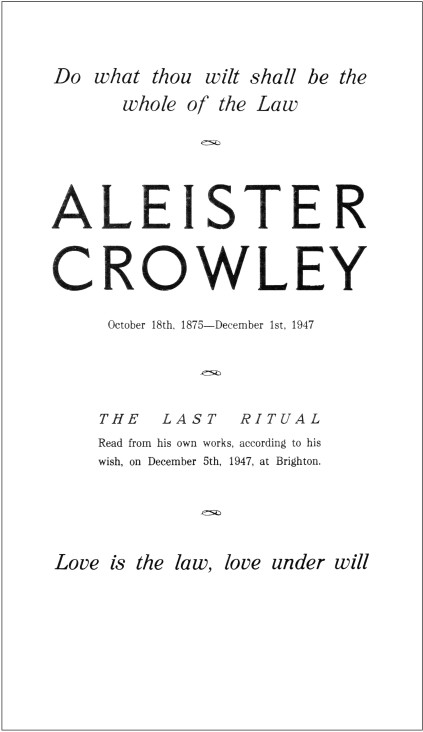 Dec. 5, 1947 E.V.
• New illustrated extract from For the Thelemites about Aleister Crowley's funeral on December 5th, 1947 E.V., in Brighton.
Read also about Frieda Harris and her art, together with Crowley's long-time close friend Louis Wilkinson; and finally discover the forgotten history of Ambergris! – Read online or download this PDF file (34 pp.) containing an extract from the book FOR THE THELEMITES. [May need further proof reading]
Read online or download (Acrobat 7.0 and later):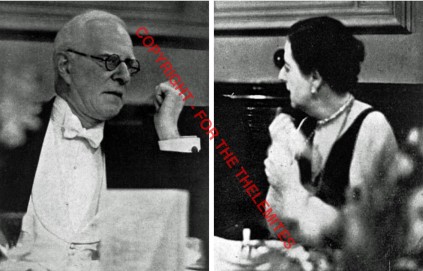 • (Right) Frieda Harris (Lady Harris), née Marguerite Frieda Bloxam, the artist of the magnificent, beautiful Thoth tarot deck, was born in Saint George Hanover Square, London, on August 13, 1877, and she died at the age of 85 on November 5, 1962 E.V. (and not on May 11 as mostly stated!), in Srinagar, Kashmir, India, and was buried at the European cemetery in Srinagar.
(Left) At the age of twenty-three Frieda married on April 2, 1901, the later baronet and Liberal M.P., Percy (Alfred) Harris (1876-1952). They had two sons. Sir Percy Harris died in Kensington, London, aged 76 on June 28, 1952 E.V.